Today I received a free graze box in the post! Its actually my second free one (playing the system, oh yeah) but sadly, I wasn't very impressed! For those of you who don't know
graze
is a healthy food company which sends weekly/fortnightly box's full of treats that you can rate on their website! Since I've recently joined weight watchers I thought it would be nice to get some tasty snacks that are healthy too! So upon opening my box, the first thing I did was work out how many points were in each snack and to my surprise I didn't find good results!
Firstly the 'Strawberry Milkshake' consists of dried banana, strawberries and white chocolate buttons. This works out as 4 ww points, which really is quite a lot for what it is and this wasn't very filling at all!
Secondly the 'Rustic Marble Bread' which is tomato, herb and provolone cheese bread. This is 3 points which isn't that great however, it did fill me right up!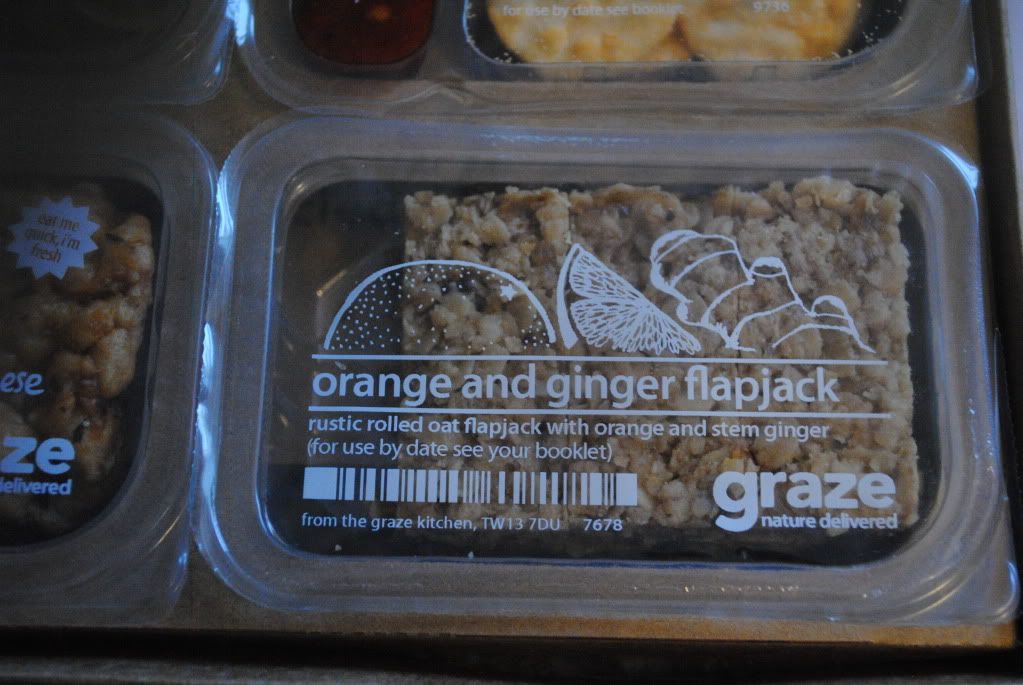 These orange and ginger flapjacks look and taste amazing, however after working the points value to be 7 for this little container full, I knew I couldn't eat them and gave them straight away to my dad. The fact that they contain over 13g of fat and are classed as a 'healthy snack' is ridiculous in my opinion!
Last but not least, 'Salsa Mexicanos' which is basically little crackers with salsa did, this is only 1 point and I am yet to try them but these do look very nice!
Overall I'm not overly impressed with what I got, I don't like nuts which is a bit of a problem as most of the products do contain nuts but still I feel these aren't really that healthy at all! Have any of you tried a graze box before? If you haven't and would like to I have a promo code, just enter MWDLD54C and you'll get a free one!
x