A few of you said you would like to see the recipe for the pasta featured in my week in photos so here goes!
Ingredients: (Serves 2)
150g pasta
1 tsp oil
2 rashers of back bacon
100g mushrooms
50g frozen peas
60g Philadelphia light with garlic and herbs
3 tbsp milk
Method:
1. Chop the mushrooms and bacon, fry them in the oil then add the frozen peas
2. Whilst they're frying, cook the pasta.
3. Mix together the philadelphia and milk and add to the frying pan, cook on a low heat until it forms a creamy sauce.
4. Drain the pasta, add the other ingredients on top et voilà!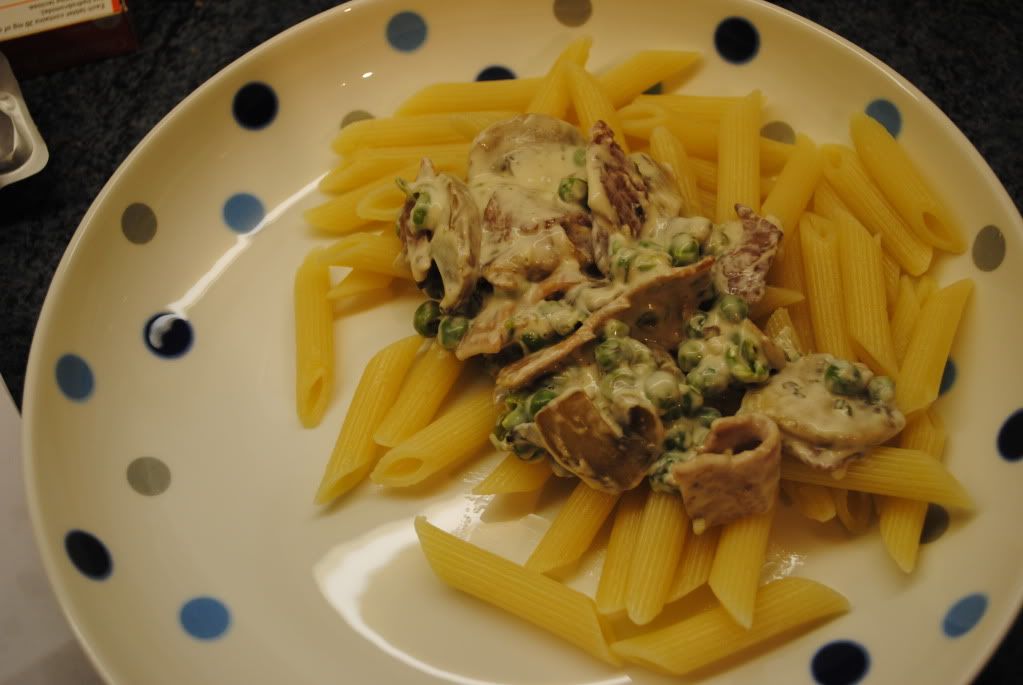 Its such a simple recipe and so tasty! There's 414 calories per serving and 11 pro points if anyone is interested!
x