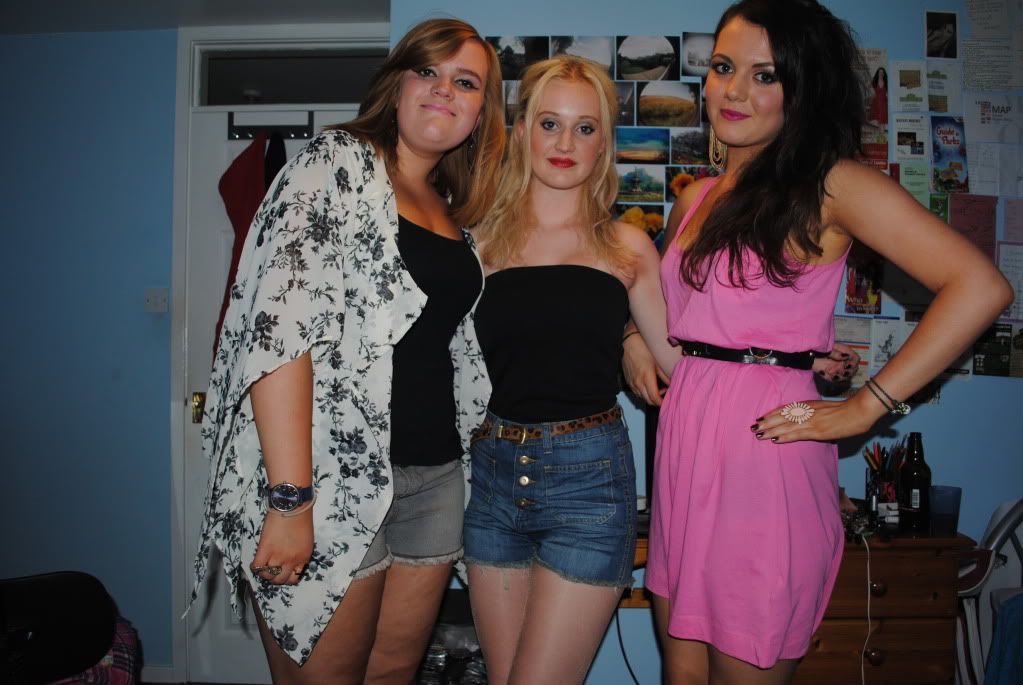 Top, Shorts, Kimono - All Primark
Watch - M&S
This is not a very good photo but I didn't get a full length one of just me but you can still see what I'm wearing! I'm wearing all Primark, oops! As you can see I'm looking very tanned and I love it (thanks st. moritz!) I wore this combination to go out to town on Monday night with these 2 lovely ladies! We had a very good night and we were all nice and drunk! We spent the next day relaxing and laughing a lot at the previous nights antics so all in all i've had a good few days! This will be my last post until Monday probably as I'm going to Edinburgh tomorrow and I get back Saturday night but I'm working Sunday and then hopefully going to a BBQ so I'll be too busy, sorry! But you can expect lots of nice outfit posts and various other photos of Edinburgh! Hope you all have a lovely week!
x
P.S I think i've broken the record for amount of exclamation marks used here!
PP.S My heart goes out to all those who are involved in the riots, I just hope things get better soon.