As I mentioned in my last post, I went shopping on Monday and I may have gone slightly crazy and bought far too many things so here I am with another haul for you all! Everything I bought was Primark with one thing from H&M and a few Ebay purchases too.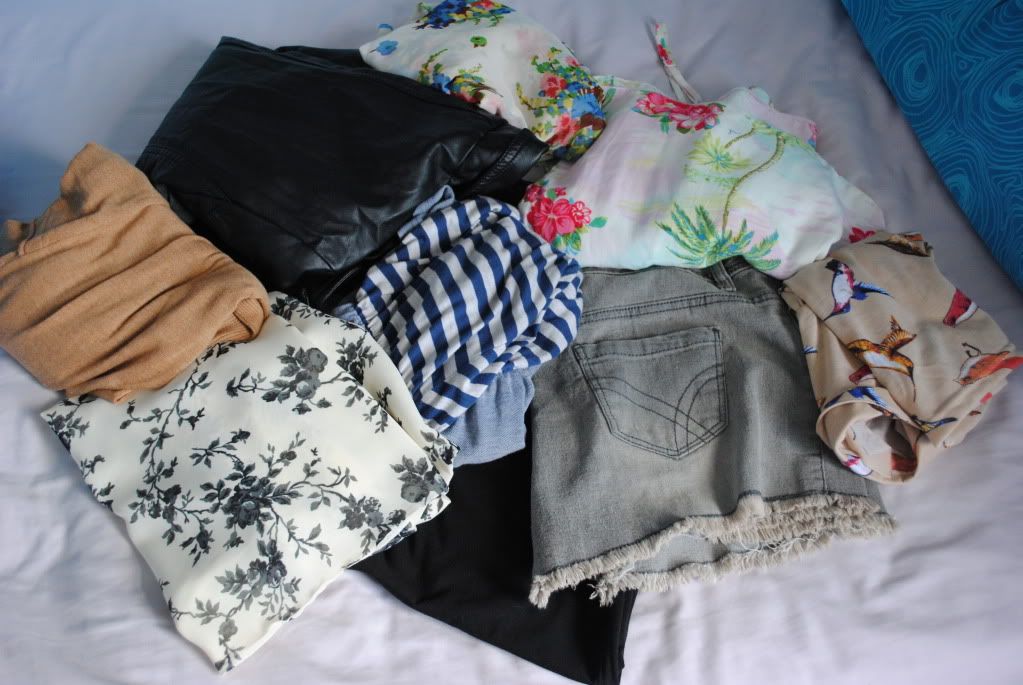 All of it together
I got these lovely grey shorts from Primark for £9, which I think is really good for denim shorts, they'll be perfect for the summer and will look great in autumn paired with tights and a chunky knit.
I bought this more for autumn/winter as it will be perfect for layering. It was £10 and I adore the camel colouring of it.
As you can probably tell, I love florals and I thought this was so lovely I just had to have it. Its quite formal with the ruffles so I think it will be perfect for a nice meal or a few drinks with friends. It was £10.
I absolutely love this! It was only £6 and I just love the print. I originally saw
Charlene
wearing it in white in a post a while back but couldn't find the white one anywhere so when I saw this I snapped it up!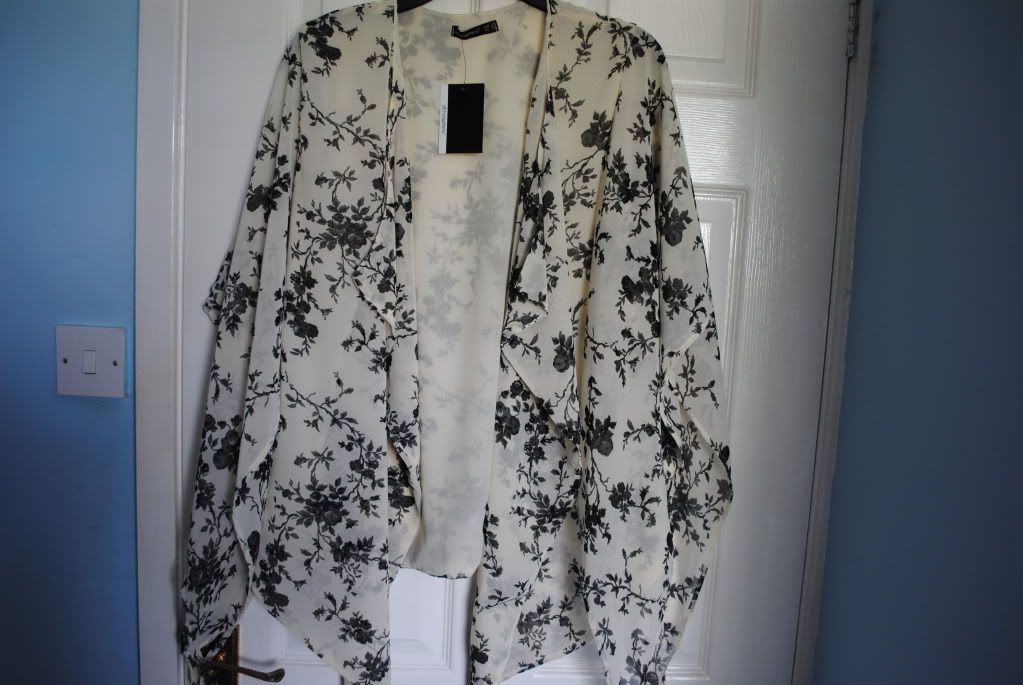 This is something I'm not sure about, it was £15, which to me is quite a lot for Primark, although I do love the print and the idea of it, I'm just not sure what I would wear it with. I think it would have to be something quite simple, any ideas?
This is probably my favourite thing I bought. It was £20, from Primark again which is quite a bit for Primark but its definitely worth it! I love it so much, the 'pleather' is so soft and its just generally lovely.
This is just a simple black body con skirt as I've misplaced my other one, its from H&M and it was £4 I believe.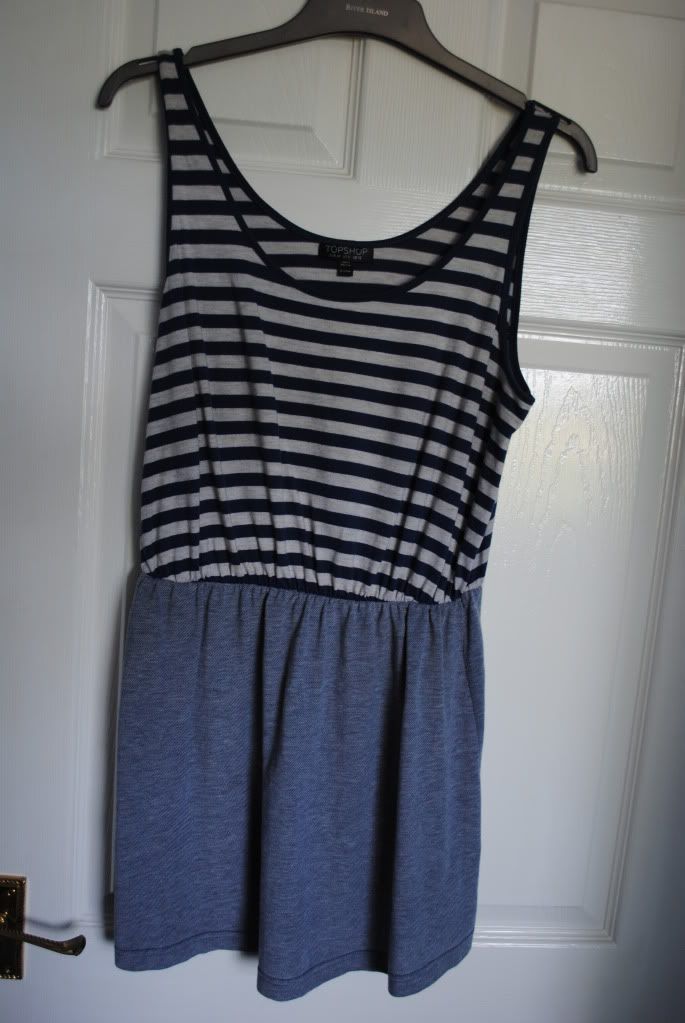 This is one of the things I got from ebay, it was £7 including the postage and packing which is very good in my opinion! Its originally from Topshop and I wanted it when it was in the shops but never got round to buying it so I'm glad I found it!
This is from Ebay too and I love it, it was only around £4 I think and originally from Boohoo but it fits great and it looks nice on.
I got this from Ebay too, I think this was around £9 and its originally from Miss Selfridge, it still has the tags on however I'm just not sure on it, its a size too big and I don't think it looks right on me so I might sell it, not sure!
Sorry for the picture heavy post! I had a lot to share!
x