So I recently got paid my holiday pay from work (even though I'm not going on holiday or having time off) and decided to treat myself as I haven't really bought anything for a while! I'm waiting for a few things from Ebay but I'll save that for another post, so here goes:
All of it together
E.L.F Eye Shadow Brush, Eye Liner Brush, Eye Brow Brush, Foundation Brush and Full Face Brush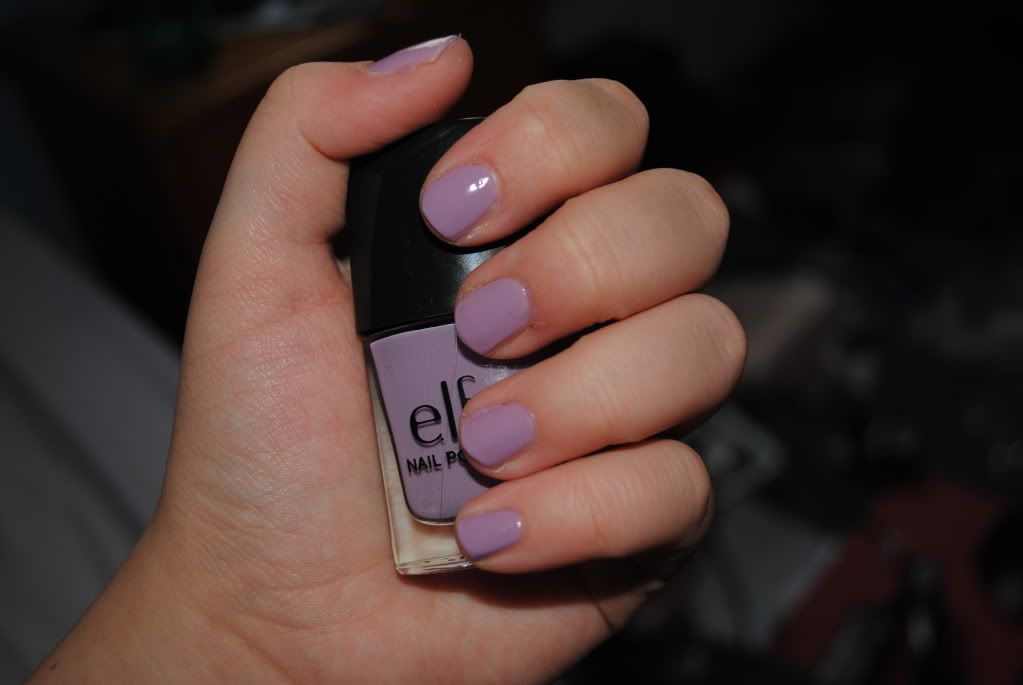 E.L.F Nail varnishes in Purple Dream and Lilac
Unbranded Lipstick in 'Paris Pink', E.L.F Mineral Lipstick in 'Cool Coral' and and E.L.F Lipstick in 'Seductive'
Rimmle Stay Matte Foundation in Light Ivory and Witch Liquid Concealer in 'Light'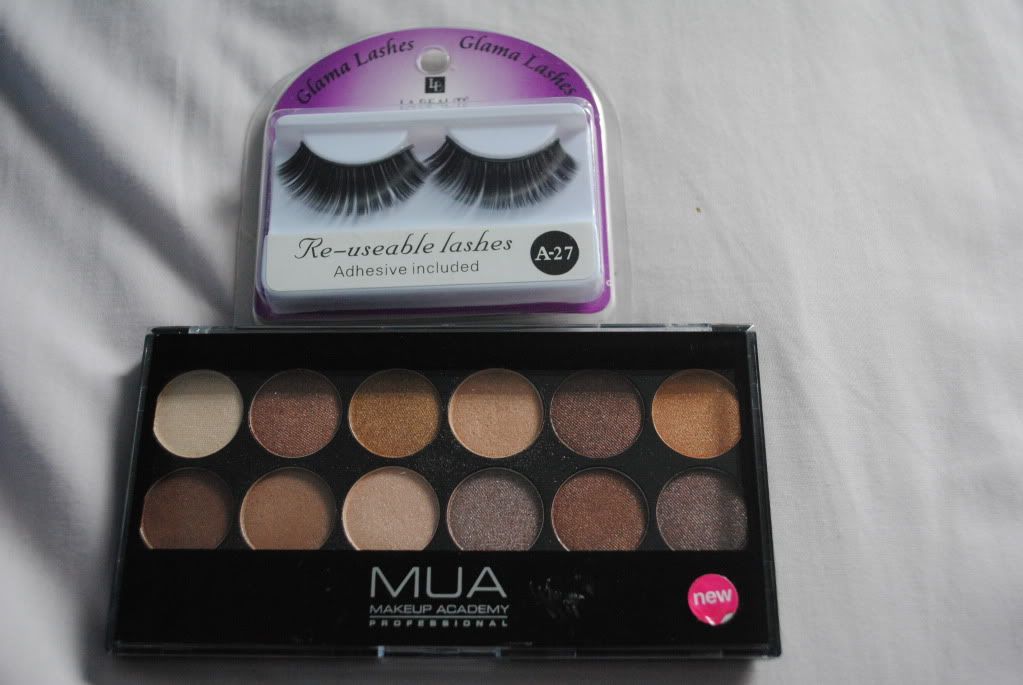 MUA Eye Palette in 'Heaven and Earth' and Glama Lashes in 'A-27'
All of this make-up came to the amazing price of £21! Which included p&p for the E.L.F things! How amazing is that? Out of the things i've used, I'm generally quite impressed. The nail varnish needs at least 3 coats to get a good colour but what can you expect from a nail varnish costing £1.50?! I'm a bit disappointed with the two E.L.F lipsticks as the colours are completely different to what they look like on the website but I still quite like them, their just not what I was expecting. The Witch Concealer is pretty good, I particularly like it for dark under eye bags! If anyone is interested I'll do proper reviews of these products once I've had time to properly use them!
x