These past few days i've been so busy! Thursday I went for a meal with my french class and went out for a few drinks afterwards, then friday I was working 10 till 5, and then I went out for another meal for one of my friends birthday and we all went to town afterwards! Got in at 4 this morning and then I had to get up and go to work again! I'm in tomorrow as well so this weekend has been well and truly packed! So this is a bit of a mix and match post, I wore this to town on Friday night, I didn't have one of just me so this is me and my friend Lauren.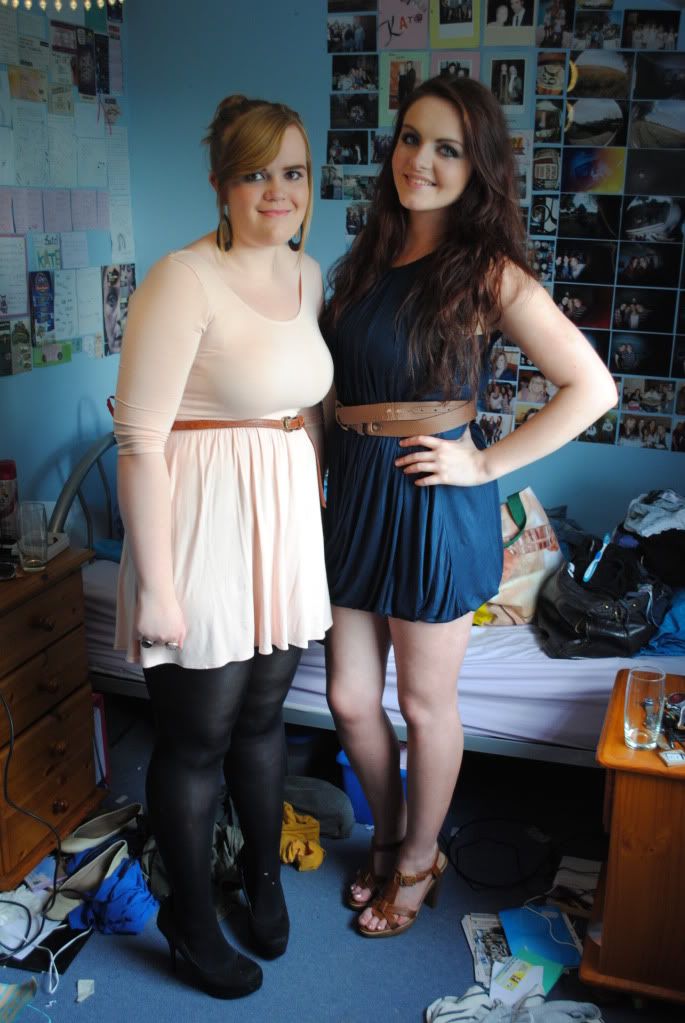 I'm wearing: Dress - New Look
Belt - Primark
Heels - Next
Earrings - H&M
Lauren's wearing: Dress - Miss Selfridge
Belt - Primark
Heels - Boohoo
They're all from ebay/vintage!
Rosary is from a market stall and the watch is from marks and spencers!
I did actually wear these rings but I took this photo before I got changed (i had to blur it out because it was quite revealing!) I wanted to show you my nails as well! I used the Models Own Wah nails pen and I think it worked quite well! Hope you're all enjoying the weekend, i'm back at school on monday unfortunatly!
x